Koffe's still doing something special
Pigeon Post interviewed Kristoffer BERNTSSON クリストファー・ベルントソンさん @ 2013 Friends On Ice フレンズオンアイス.
thanks to: JAPAN SPORTS for their bright photos as always
interview, photos: Pigeon Post 記者チーム
translation, text: AIKO SHIMAZU 島津愛子
August 22, 2013 in Shin-Yokohama

"Fix You" @ 2013 Friends On Ice
PP: Please tell us about your presence of Friends On Ice, that is such an honor for us all, thank you! How did it make happen?
KB: I had performed at Art On Ice this year. Friends On Ice organizer were there, as well, and after that, they invited me to come here. - I'm very happy. (smiles)
PP: me too!
KB: (smiles)
PP: I know you're still in the Landvetter Skating Club, have jumping practice using the harness.
KB: Yes, I still skate in Landvetter, it's nice and special I'm able to continue skating.
Regarding the harness – using not so much for me (smiles), sometimes I'm coaching young skaters training with harness.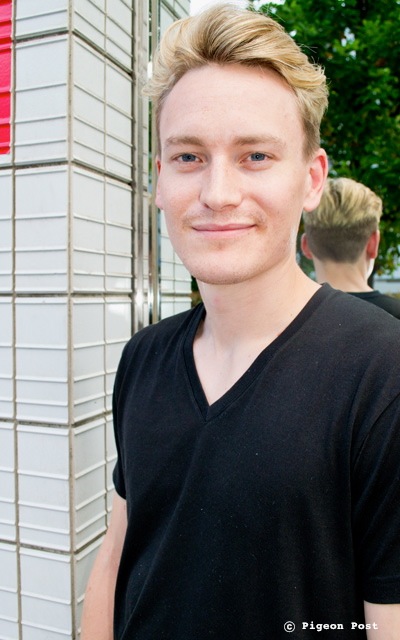 Kristoffer BERNTSSON @ 2013 Friends On Ice
PP: I think your programs are cherished, feel like "one-of-a-kind", your signature that is.
Could you describe your favorite legacy programs and this program for Friends On Ice?
KB: (on legacies) It's difficult to choose one program…(smiles) I think every program was "different", as I wanted to "do something special" with every number, "to make a story", that is very important for me – "make different!". (smiles)
I was making kind of more sensitive or sad, angry, something like that. …"Amelie", that was more struggled. (smiles) And kind of more happier on the disco sounds.
KB: For Friends On Ice, I'll prepare "Magic" routine ("Fix You"), It's very fun, featuring the stick glowing. I think watching it for the first time, that would be "WOOOW" (laughs), it's something new.
PP: You had skated to "Amelie" music on two programs, did you have some inspiration from the movie or its music?
KB: It's the music, I love this music that is very very good. (smiles) We "added the story" around this music.
PP: Could you describe the stories, of "Fix You", your Torino Olympics FS"Merecumbe / La Vida es un Carneval"(also performed at FOI as "Olympians" group act), & your bright music "Amelie"?
KB: I think it's important that everyone can have their own reactions to my programs, no story is right or wrong.
But for me, in "Fix You", it starts with a struggle. Then, on the verse "Lights will guide you home", I find the stick which becomes like a tool for me. I work with the stick and the music as it builds up, with more and more energy, until I can finally "fix you" in the end.
The "Scream" program ("Merecumbe / La Vida es un Carneval") is built on the stressful times we live in, with the phones ringing everywhere, and no time to answer them…
In "Amelie", I'm stuck inside a box, trying to get out. Here you have to use your imagination as to what the box represents. (smiles)
PP: Are you going to make programs for other skaters as a choreographer?
KB: Right now I'm not, I haven't any plan, maybe in the future… but I don't know.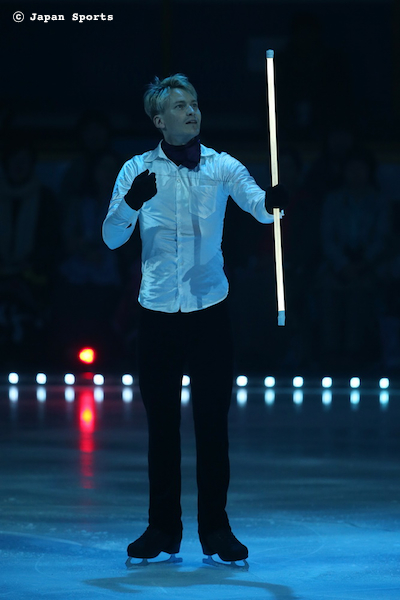 "Fix You" @ 2013 Friends On Ice
PP: I guess you have been active, making great efforts to skating since you finished your competitive carrier, as you emcee "Stockholm Ice" and you're cast in "Art On Ice".
How do you think of your current skating life at the moment?
KB: Yes, I have kept my jumping techniques, but… now I'm a father. (smiles) So, I've spent more time with my family. The rest of it I'm on the ice. (smiles) From now I'm going to have more and more ice shows.
PP: And, about your goals in the future. Do you have any particular plan?
KB: I think my goal is to continue making programs, trying to "do something special". "Trying new things" - I always love that.
Then I'd like to "travel", to show such programs everybody in the world. (smiles)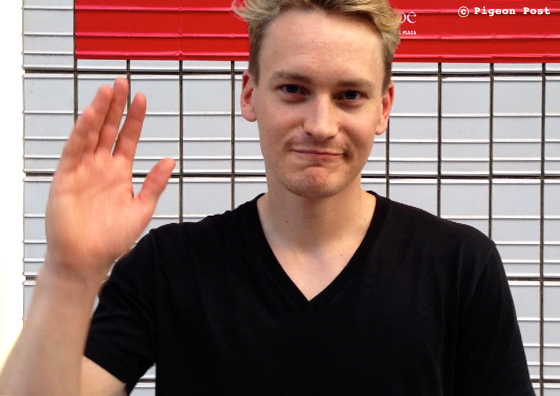 Kristoffer BERNTSSON @ 2013 Friends On Ice
PP: What do you think about the current situation of Swedish figure skating?
KB: I don't have the perfect "insight" (smiles), into everything going on it, since I quitted competitive skating, but I think it looks good! (smiles)
There are a lot of people who're working hard. We're getting more competitive lately, the likes of our great skater sisters HELGESSONs(Viktoria&Joshi), they're fighting for the spot of Sochi Olympics. It's gonna be an interesting season to us.
As for Men, unfortunately Adrian(SCHULTHEISS) has been injured, that's bad… I don't know when he comes back, but Alexander(MAJOROV)'s doing great.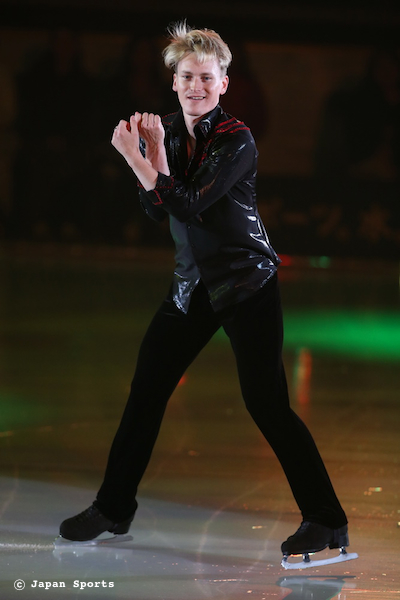 "Merecumbe / La Vida es un Carneval"
@ 2013 Friends On Ice
PP: Our reporter interviewed Chisako KIUCHI of "(Swedish Synchronized team)Surprise", Single/Sync Japanese skater, who is your rink mate. Japanese people would appreciate it if you let us know about her trainings, and how she's doing.
KB: We train together sometimes. She gets started Single skating again, having jumping practice a lot, to compete in Sweden. It's going to need a lot of works for her, to do both(Single/Sync skating), but I think she has the potential. She's a good skater, I wish her a good luck! (smiles)
(Chisako had made her way as a Team "Surprise", performed in a setting-up-like position her 3rd Sync. season. She went back to Japan in July, to make her Single programs SP"Carmen" FS"Instinct Rhapsody / Red Violin" with her longtime mentor, acclaimed Japanese female choreographer Nanami ABE, former Yuzuru HANYU's coach.)
PP: & it's a farewell moment. Please leave a message, for your fans in the world.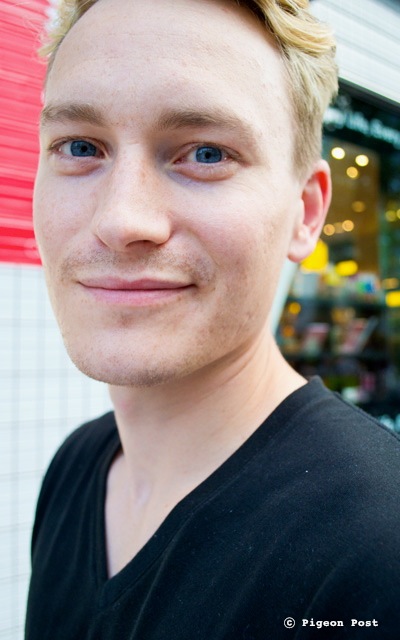 ► Kristoffer BERNTSSON @ Friends On Ice on August 22, 2013
☞ video
► for Japanese fans
☞ video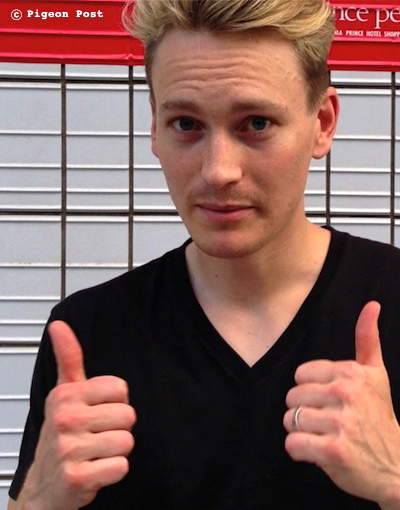 Kristoffer BERNTSSON @ 2013 Friends On Ice